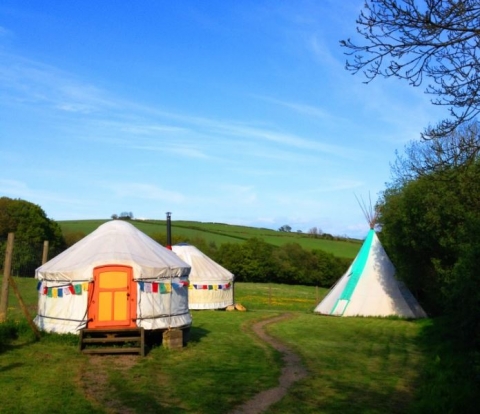 Husband and wife team Simeon and Kelly Day recently purchased Yarde Orchard, a popular café, accommodation site and live music venue on the Tarka Trail cycle path in North Devon.
The couple, both keen 'foodies' and sustainability champions, took on the site, which includes a licensed café, three Yurts, an eco friendly bunkhouse and camping for around 15 tents, following the previous owner's retirement in September.
The couple, who have two small children, used the equity from the sale of their house along with a mortgage from ethical and sustainable bank Triodos to purchase the site.
"Triodos were absolutely fantastic," says Simeon. "They understood right from the start what we were trying to achieve; other lenders just couldn't see the value or the importance of the site's sustainability features."
Simeon and Kelly plan to build on what has already been achieved at Yarde Orchard and take the business forward.