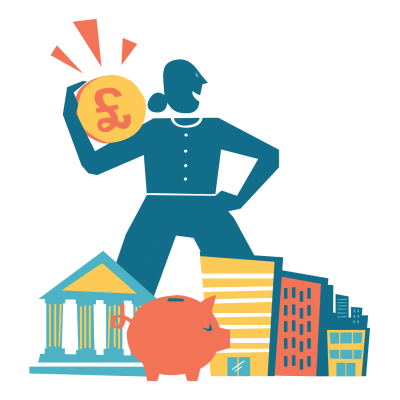 The whole finance industry is talking about you!
'Millennials' (anyone aged between 16 -35yrs) are one of the major reasons the finance industry is making sure it has sustainable, responsible and ethical finance available.
You are the workers and investors of the future and evidence says you care more than anyone else about what that future looks like. Your choice of bank account and - eventually for some - workplace pension is like choosing a fairtrade coffee or becoming a vegetarian. It has a huge impact on the world you - we - live in.
You don't need much money to take 'good' money action. 
Together we are powerful. Let's take action for good money 
Share our animation 'Pocketful of Change' (Link to come)
Ask your employer for an ethical or sustainable workplace pension
Tweet your bank and ask about their ethical policies
and much more here...
Downloads
Downloads

Public and Investor Attitudes to 'Good' Money 2020

Beginner's guide to green, clean and kind money

Women's Guide to Investing

A guide written for women, but can be used as advice for anyone, who want to start their investment journey on any income.

Public Attitudes to 'good money' Report 2019
Good Money Week 2022 Sponsors: