Event:
Webinar: What can financial advisors do to overcome the barriers to retail engagement?
Audience:
Charities, Faith Groups, Finance Professionals, Financial Advisers, Sponsors and Partners, Young people, Everyone
Tuesday 4 October
10:00am - 11:00am BST
A webinar to bring together financial advisors discussing the barriers to retail engagement and what can be done by the industry.
Our agenda can be viewed here.
A big thank you to our sponsors: Liontrust and Rathbone Greenbank Investments.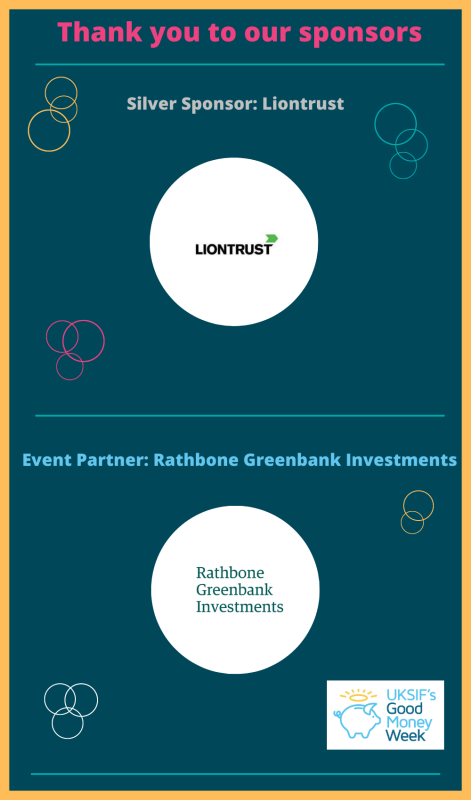 Good Money Week 2022 Sponsors: