Event:
The role of retail investors in helping the UK to 'build back better'
Audience:
Finance Professionals, Financial Advisers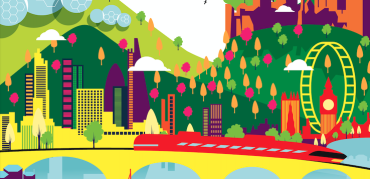 Tuesday 27th October @ 2pm
Join us for a 90-minute webinar exploring The role of retail investors in helping the UK to 'build back better'. You'll learn more about: 
results of a YouGov poll of public attitudes to money and ethics,
results of research into whether private investors use the same language as industry when discussing 'green',
results of Eiris Foundation research into green and fair investment and finance availability, and;
examples of how industry is attempting to improve availability and take-up of sustainable investment in retail - and across income levels - that supports a green and fair recovery from COVID 19. 
Why join this event?
As an industry insider, you can gain access to the latest research and poll results on money, ethics and green and fair investment. There's no doubt that 2020 is a time of huge change and upheaval and, as we deal with the ongoing impact of COVID 19, it's more important than ever to work towards sustainable investment in retail. Let's work together to 'build back better'!
Hosted by Charlene Cranny, Director of Good Money Week

Charlene directs Good Money Week to promote 'good money' as a feature of a clean, green and kind lifestyle. Charlene is also the Director of Communications at the UK Sustainable Investment and Finance Association where she works closely with the finance industry, NGOs, charities and government on social and environmental finance issues. You'll often see her in the media or speaking as an advocate for sustainable finance, investor climate action and underrepresented groups growing their wealth.
 Follow Charlene on Instagram and Twitter.
Guest speakers
Bill Hartnett - ESG Stewardship Director at Aberdeen Standard Investments

Bill is responsible for leading and developing Aberdeen Standard Investment's ESG integration and stewardship initiatives globally. This involves a direct company engagement and voting programme, as well as collaborating across the firm's entire global investment platform. Bill joined Aberdeen Standard Investments in April 2019 from leading Australian superannuation fund, Local Government Super, where he was Head of Responsible Investment from 2010. For five years prior, Bill was Managing Director Asia Pacific for pioneer ESG research firm, Innovest (acquired by MSCI ESG Research). From 1999 to 2005, Bill worked at Australian financial services and banking companies, Challenger Ltd and Westpac Bank in various analytical, product and marketing roles, including specific involvement in ESG and responsible investment.
Alistair McQueen - Head of Savings and Retirement at Aviva

Aviva is the UK's leading provider of savings and retirement products, helping more than 5 million people in the UK prepare for a longer later life. Alistair leads Aviva's media and government engagement. His mission is to make people "love pensions" as much as he does!
Eiris Foundation - speaker TBC
Harriet Parker - Investment Manager at Liontrust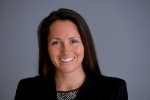 Alexia Zavos - Head of Client Engagement, Sustainable Funds Group, Stewart Investors
Alexia joined Stewart Investors in 2017. She is responsible for UK and European institutional relationships, as well as coordinating the team's global client engagement efforts. Before joining Stewart Investors, Alexia was Head of Responsible Investment at Cazenove Capital, the wealth management arm of Schroder Investment Management. She advised charity and private clients on the implementation of their responsible investment approaches within their investment portfolios. Alexia holds an MA in Geography from the University of Edinburgh and sits on the Board of the UK Sustainable Investment and Finance Association. 
Good Money Week 2020 Sponsors: