Location:
Guildhall, London, London
Audience:
Charities, Faith Groups, Finance Professionals, Financial Advisers, Young people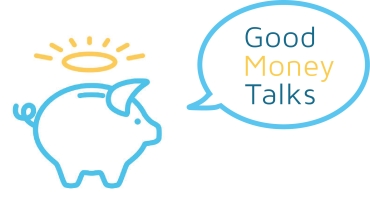 Please note: This event will now begin at 1.30pm.
1.30pm - 6.30pm
This dynamic event will reveal our plans for the Week, the actions we are asking the public to take and kick off discussion and debate around key 'good money' themes in the context of 'millennials' and the real or perceived barriers and opportunities they experience.
You'll be the first to see our new animated fairytale following a couple's journey to making 'good money' choices. Then meet the artist and the rest of the team who created it during the drinks.
We are delighted that the Parliamentary Under Secretary of State for Civil Society, Rob Wilson MP, will be joining us to start the event with a short presentation and audience questions. 
Join us for the following sessions...
Pre-launch of Good Money Week - see what we have in store for the Week itself and how everyone can be involved!
Millennials ask the industry -  we hear from millennials on what they would like to see the finance sector do better, or more of. 
Fintech and the Future of Finance -  what is being innovated, how are millennials driving the market and is all fintech 'good'?
Impact and influence - real examples of 'good money' at work and how ordinary people can use their finances for positive change as well as wealth.
Drinks and nibbles - join attendees including UKSIF members, charities and foundations, NGOs, policy influencers, media and others for some drinks and nibbles to finish off the day.
And hear from speakers from:
Abundance
Aviva Group
Barclays Intrepreneurial Lab
Big Society Capital
Castlefield Advisory Partners
Chip
ClearlySo
Finance Innovation Lab
Influence Map
ShareAction
Seedrs
Social Finance
Standard Life Investments
Triodos Bank 
More to come!
Good Money Week 2021 Sponsors: