Audience:
Charities, Faith Groups, Finance Professionals, Financial Advisers, Young people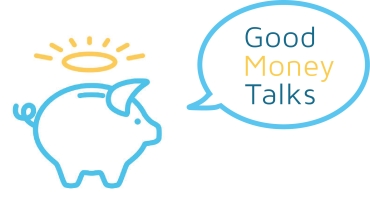 2 pm – 6.30 pm
We all know that money talks, let's make sure good money talks the loudest...
Good Money Talks, taking place in the run up to Good Money Week, will be a dynamic, interactive event where we will hear from a diverse range of speakers and discuss what's new and what's next for 'good money'.
Come and join UKSIF members and media representatives, charities and foundations, NGOs, key policy influencers and others to celebrate Good Money Week and be part of the conversation about current trends, issues and initiatives  #goodmoneytalks
Speakers will include:
John Arnold, Executive Director, The Ecumenical Council for Corporate Responsibility (ECCR)
Tanya Barman, Head of Ethics, Chartered Institute of Management Accountants (CIMA)
Ray Dhirani, Sustainable Finance and Corporate Risk, WWF-UK
Paul Ellis, Chief Executive, Ecology Building Society
Joe Ludlow, Impact Investment Director, Nesta
Karin Malmberg, Responsible Investment Adviser, Sustainalytics
Edward Mason, Head of Responsible Investment, Church Commissioners for England 
Amanda Young, Head of Responsible Investment, Standard Life Investments
On the day:
Sessions will highlight interesting 'good money' collaborations and projects, as well as the current demand for 'good money' in the broadest sense: including responsible business, sustainable investment and finance products and approaches, increased transparency and the importance of long-termism. 
Speed info updates from key 'good money' organisations and initiatives, including ShareAction, Carbon Tracker Initiative and Finance Innovation Lab. 
Hear from some of the beneficiaries of 'good money' and the direct positive impact that sustainable and responsible investment can have on the environment, communities and individuals.
The event will begin with registration and tea/coffee from 2 pm - 2.30 pm and conclude with drinks from 5.30 pm - 6.30 pm. 
Please note that this is an invitation-only event and in most cases we are having to limit guests to one person per organisation.
Contact events@uksif.org for more information.
Good Money Week 2023 Sponsors: