Event:
Clean, Green and Kind Money for Beginners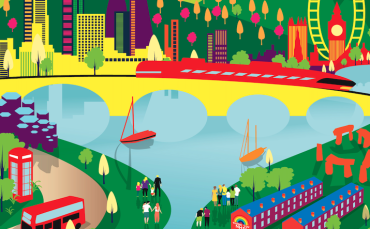 Monday 26th October @ 2pm
Climate change is having a devastating impact on our planet. We're all conscious of the pressing need to make ethical and sustainable lifestyle choices. Did you know that the way you invest your money can also play an important part in this? Join our Clean, Green and Kind Money for Beginners webinar and discover:
how you can start investing with as little as £50,
how to ensure your investments and savings are good for people, the planet and your pocket, and;
what sustainable fund managers do to help support a green and fair world.
We'd love to know your questions so we can answer them live on the day! Ask our finance and investment experts anything you like when you register below and we'll try to read it out on the day.
Why join this event?
Everyone is welcome. You don't have to be rich to be a sustainable investor - you can invest ethically with just £5. If you're an ethical consumer and support a clean, green and kind lifestyle, join us for this 60-minute webinar and make sure your money does good! 
Hosted by Charlene Cranny, Director of Good Money Week

Charlene directs Good Money Week to promote 'good money' as a feature of a clean, green and kind lifestyle. Charlene is also the Director of Communications at the UK Sustainable Investment and Finance Association where she works closely with the finance industry, NGOs, charities and government on social and environmental finance issues. You'll often see her in the media or speaking as an advocate for sustainable finance, investor climate action and underrepresented groups growing their wealth.
 Follow Charlene on Instagram and Twitter.
Guest speakers
Fergus McCarthy - UK Distribution Director at Aberdeen Standard Investments

Fergus joined Standard Life Aberdeen in July 2019 to lead the firm's Investment and Platform sales teams in the UK. Fergus has worked in the industry for 20 years, starting his Asset Management career with Barclays Global Investors in 1998. Over the last 20 years, Fergus has worked in a number of regional and national sales roles for Jupiter Asset Management, Axa Investment Managers, Martin Currie, Investec Asset Management and, most recently, at BNY Mellon Investment Management where Fergus was the Head of UK and Ireland Intermediary Distribution. 
Alistair McQueen - Head of Savings and Retirement at Aviva

Aviva is the UK's leading provider of savings and retirement products, helping more than 5 million people in the UK prepare for a longer later life. Alistair leads Aviva's media and government engagement. His mission is to make people "love pensions" as much as he does!
Eiris Foundation - speakers TBC
Harriet Parker - Investment Manager at Liontrust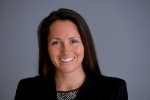 Alexia Zavos - Head of Client Engagement, Sustainable Funds Group, Stewart Investors
Alexia joined Stewart Investors in 2017. She is responsible for UK and European institutional relationships, as well as coordinating the team's global client engagement efforts. Before joining Stewart investors, Alexia was Head of Responsible Investment at Cazenove Capital, the wealth management arm of Schroder Investment Management. She advised charity and private clients on the implementation of their responsible investment approaches within their investment portfolios. Alexia holds an MA in Geography from the University of Edinburgh and sits on the Board of the UK Sustainable Investment and Finance Association. 
Good Money Week 2020 Sponsors: