The number of people, especially baby-boomers and millennials, asking how climate change and other environmental, social and company governance (ESG) issues will affect their investments is growing. They hear about these issues in the news and look for informed advice on the impact of their investment.
'Good Money' is money that considers ESG issues as well as seeking a financial return.  Some people in the City call it 'Responsible Investment' or 'RI' too.
The business benefits of 'good money'!
•Reduces the investment risk associated with companies that have poor ESG records, e.g. Volkswagen, Tesco, Sports Direct
•Provides investment opportunities in growing industries e.g. renewable energy, electric vehicles, cyber security and meat alternatives.
•Provides investments which match client values and concerns, fulfilling your "Know Your Customer" obligation e.g. exclusion of tobacco, pornography and the arms industry.
Listen to Tanya Pein of In2 Planning speak on sustainable investment for New Model Adviser.
"The healthy returns on ethical funds in recent years have kept my assets under management growing and growing.......and hence my income too"
Julian Parrott, partner, Ethical Futures
Lead sponsors   


Join other financial advisers benefiting from giving ESG advice
Now visit your action page for next steps!
Offer your clients ESG, sustainable or ethical investment options

Share Good Money Week resources with your clients and professional networks to help inform them on ESG

Join the EIA – the ethical investment association for financial advisers
and much more here...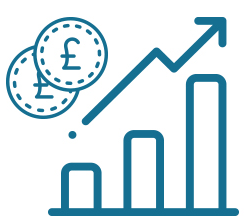 FUN FACT! Lots of research says RI boosts corporate performance and is at worst neutral.
ANOTHER FUN FACT! There are over 80 UK funds to choose from in all major asset classes: UK and international equity, fixed income, property and more.
Downloads
Downloads

| | | | |
| --- | --- | --- | --- |
| Public Attitudes to 'good money' Report 2019 | Financial adviser guide to growing your business with women investors and ESG | Public Attitudes to 'good money' Report 2018 | Public Attitudes to 'good money' Report 2017 |
Good Money Week 2019 Sponsor: