Thank you to all of our sponsors of Good Money Week 2016.
Lead sponsor of Good Money Week 2016 was:

Standard Life Investments is a leading asset manager with an expanding global reach
As at 30 June 2015, Standard Life Investments managed £250bn for clients worldwide. It is committed to being a responsible investor and undertakes various steps to ensure it remains an active and responsible steward of its clients' assets.
Global investment capabilities span equities, fixed income, real estate, private equity, multi-asset solutions, fund-of-funds and absolute return strategies.
With its headquarters in Edinburgh, Standard Life Investments employs more than 1,000 talented professionals. We maintain a presence in a number of locations around the world including Boston, Hong Kong, London, Beijing, Montreal, Sydney, Dublin, Paris and Seoul. In addition, we have close relationships with leading domestic players in Asia, including HDFC Asset Management in India and Sumitomo Mitsui Trust Bank in Japan.
Visit www.standardlifeinvestments.com.
---
Supporting Sponsors of Good Money Week 2016 were: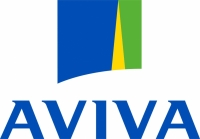 We help our 33 million customers save for the future and manage the risks of everyday life, with strong businesses in 16 markets in the UK, Europe, Asia and Canada.
Our overarching purpose is to free people from the fear of uncertainty and we have a clear strategy to deliver our investment thesis of cash flow plus growth by always putting our customers first.
Our strategic anchor is the "what we do, how we do it and where we do it" of our strategy:
We are a True Customer Composite – meeting all customer needs across life, general, accident and health and asset management.
We put Digital First  because this is increasingly how our customers want to deal with us.
We are Not Everywhere but focus on a select number of markets where we can win.  
Our values – care more, kill complexity, never rest and create legacy – are at the heart of how we do business.  
Visit www.aviva.com 

Triodos Bank connects savers and investors who want to change the world for the better, with entrepreneurs and sustainable companies doing just that
It finances organisations that benefit people and the environment and add cultural value, from organic farms to community renewables projects. It's committed to a transparent approach, publishing details of every enterprise it lends to.
Triodos offers a range of straightforward sustainable savings and investment products for individuals, from ISAs to regular savings accounts, as well as investment in sustainable stock listed companies through its socially responsible investment (SRI) funds and direct investment opportunities in some of the UK's leading ethical businesses and charities.
Visit www.triodos.co.uk.
Good Money Week 2017 Sponsors: