Jo Andrews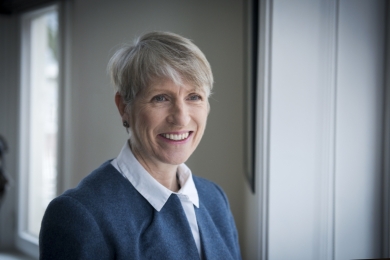 Jo is Co-Founder and Director of Social Impact at Equileap, a social venture that aims to accelerate gender equality in the workplace using the power of investments, knowledge and donations. She and Diana van Maasdijk set up Equileap in 2016 in the UK and the Netherlands. Equileap publishes an annual Gender Equality Global Report and Ranking, which lists the Top 200 companies globally for gender equality. Its research is used to create change in companies round the world, and as the basis for investment funds and other financial products. 
Jo was previously Director of Ariadne, a network for European social change and human rights donors. The aim of Ariadne, which has over 600 members, is to increase the impact and effectiveness of social change funding in Europe by providing better information and skills for donors. She was the first Director of the Sigrid Rausing Trust, a British based foundation that gives away over £20 million a year to support human rights, women's rights, migrant and labour rights, and environmental projects. She is currently a board member of the Fund for Global Human Rights, and Open Democracy.
Julie-Ann Ashcroft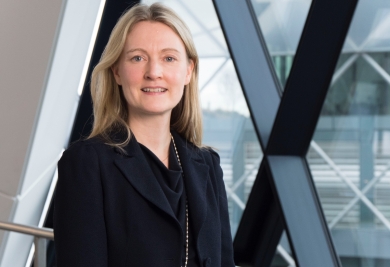 Julie-Ann Ashcroft moved to Standard Life Wealth following the acquisition of the Newton private client business in 2013. She manages private client portfolios and is the lead manager of the Balanced Bridge Fund as well as the alternate manager of the Bridge Fund and a number of other specialist pooled vehicles. Julie-Ann joined Newton in 2007 as a portfolio manager from Mellon Global Investment where she worked as a performance analyst. Julie-Ann has eight years of investment experience and is a CFA Charterholder and a Member of the Chartered Institute for Securities and Investments. She completed four years of PhD research at Imperial College, London after graduating from Sheffield University
https://www.aberdeenstandard.com/en/what-we-do/stewardship-and-esg
Emilie Bellet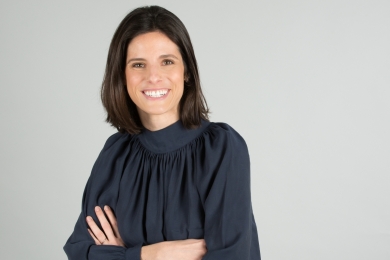 Emilie Bellet is the founder and CEO of Vestpod. Emilie started her career at Lehman Brothers where she worked in private equity merchant banking. She was part of the spin-off team that became Trilantic Capital Partners. After 7 years she went on to launch a first tech recruitment business.
Reflecting on her years working in finance, she realized she was not saving or investing enough and could not find the support to do so. She then decided to launch Vestpod for women - as a way to provide education and a community for women to start breaking the taboo around money. Vestpod is a digital platform with a popular weekly newsletter as well as personal finance workshops and networking events. 
Emilie is a finalist in the 2018 Women in Finance Awards for Disruptor of the year and is a co-author the WealthTECH book.
Amy Clarke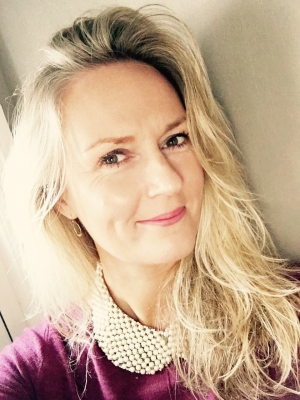 Amy is Co-Founder of Tribe Impact Capital, an award winning impact wealth management firm and B Corps dedicated in its entirety to advising and managing private and institutional wealth for financial return, values alignment and positive social and environmental impact. A trained environmentalist, she has over 24 years' experience in sustainable business and impact management having held several senior positions heading up sustainability and corporate responsibility teams at Bank of America and Microsoft as well as the Private Client practice at Charities Aid Foundation. Amy sits on the boards of The Blue Cross (one of Britain's oldest animal welfare charities) and Big Issue Invest (the impact investing arm of The Big Issue Group). She is a regular speaker and contributor on impact investing, with specific passions including gender lens investing, biodiversity & climate action and organic & regenerative agriculture.
https://www.tribeimpactcapital.com/
Hannah Lewis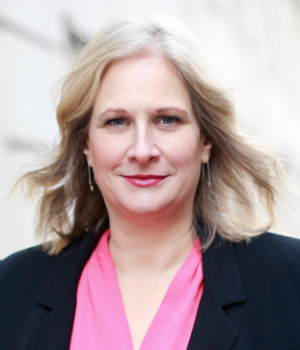 Hannah Lewis spent two decades in asset management, turning boring financial jargon into English. She's fascinated by how humans make decisions and is the founder of the behavioural insight agency, Behave London, which specialises in solving client problems using behavioural science. Her recent research delves into how individuals can make better investment decisions, and how board decision making can be boosted using behavioural interventions.
Holly Mackay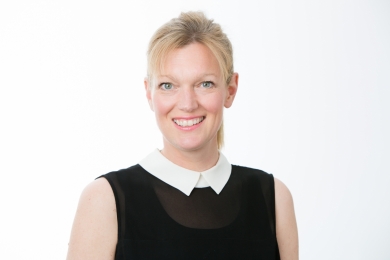 Holly has worked in finance since 1999. She is a financial expert, a commentator on investment markets and the Founder and MD of independent consumer financial website, Boring Money. She passionately believes that we can explain things better, and that investments shouldn't just be for "The Old Boys." Holly read Modern Languages at Oxford, specialising in Medieval French which obviously made her immediately highly employable. She went backpacking in Australia, worked in TV for a while and then decided that TV was boring but the stock market was awesomely interesting.
She held senior roles at Merrill Lynch, Aviva and Santander before setting up her first business, The Platforum, in 2008. She sold the business to Centaur Media and left in 2014, launching Boring Money in July 2015.
https://www.boringmoney.co.uk/
Esther Mukoro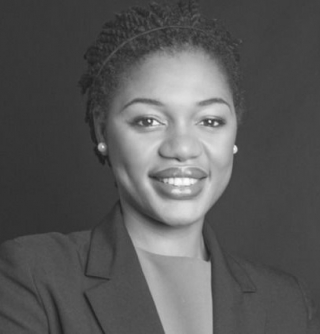 Hi, my name is Esther Mukoro, I am a financial coach and the founder of MoneyNuggets – a personal finance blog for women. Money Nuggets provide practical tips and advice for women who want to learn about money, take control of their finances and achieve their financial goals.
I relentlessly pursue one goal: empowering women through financial literacy so they can take control of their finances, pay off debts and build sustainable wealth.
https://www.moneynuggets.co.uk/
Rebecca O'Connor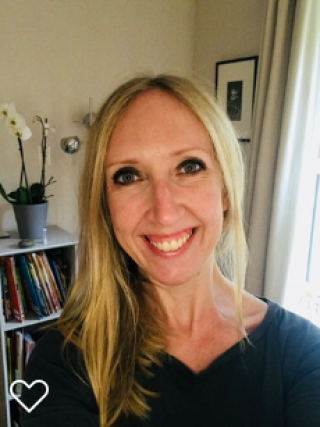 Becky is a writer, journalist and communications strategist with a special interest in sustainable finance. She is co-founder and director of Good With Money, a website that gives people information and inspiration on how to make their finances more impactful. She is a former finance and business correspondent for The Times and former communications director for Trillion Fund, a renewable energy crowdfunding platform. As well as running Good With Money and helping other businesses tell their positive impact stories, she is an adviser to Castlefield, mother to two boys and fitness fan.
Jessica Robinson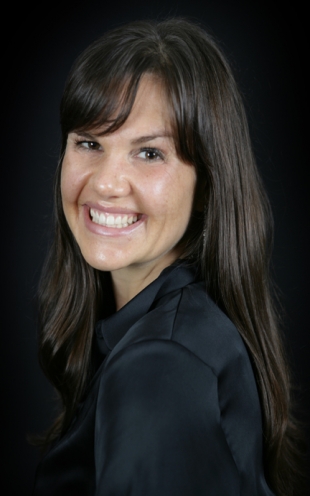 Jessica Robinson is the Founder and Managing Director of Moxie Future - the world's first insights, education and community platform empowering women as responsible and impact investors.  As well as running Moxie Future, Jessica works as a strategic advisor to institutional investors, think tanks and governments on all things relating to green finance, sustainability and responsible investment.
Prior to this, Jessica was Head of Asia for the United Nations-supported Principles for Responsible Investment (UN-PRI), following a long stint as Chief Executive and Board Director of the Association for Sustainable and Responsible Investment in Asia (ASrIA), one of Asia's leading think tanks working to promote sustainable finance and responsible investment across the region.
Good Money Week 2018 Sponsor: