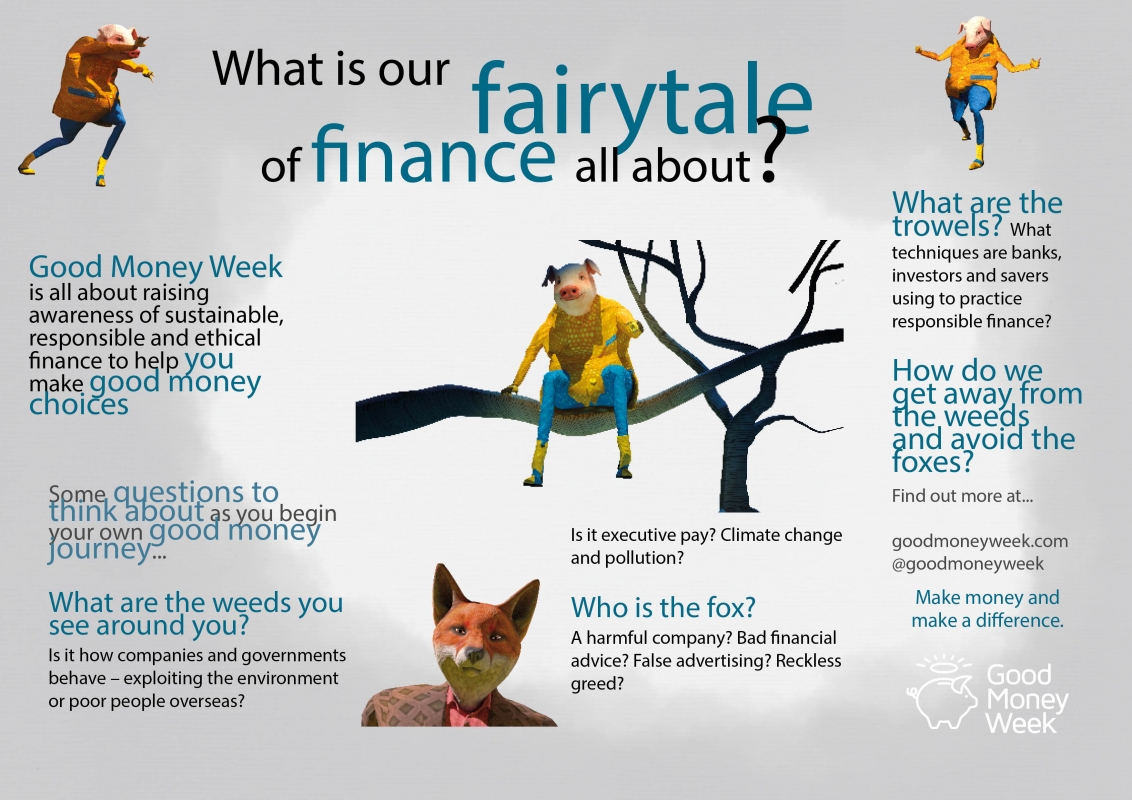 ---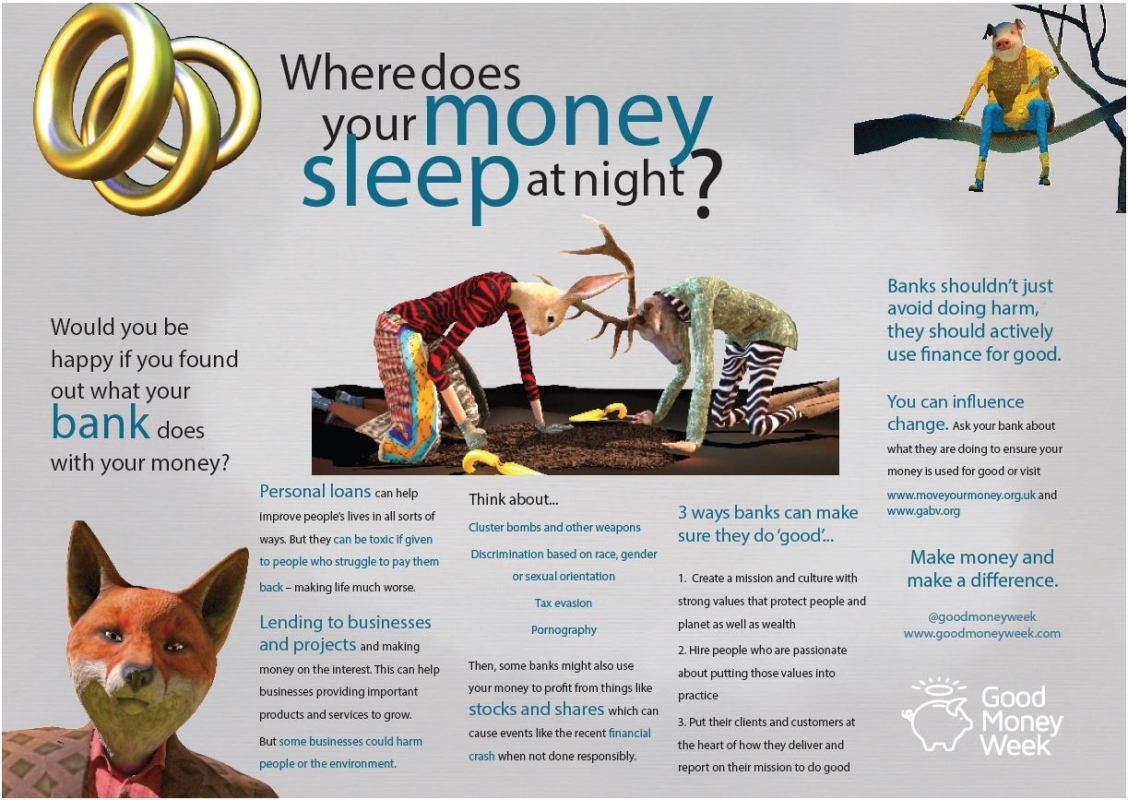 ---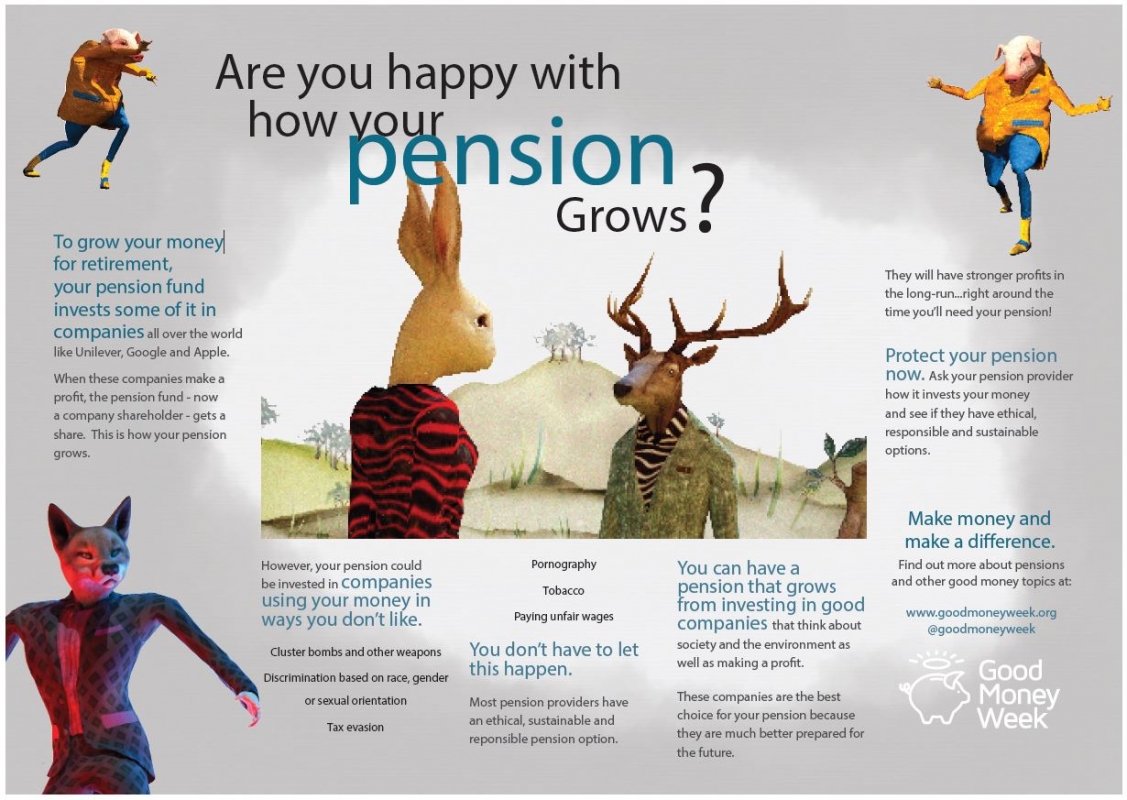 ---
The UK and the rest of the world face big problems: extreme weather, inequality, food and water shortages and a rapidly growing population to name a few.
All too often, companies are contributing to these problems though reckless and irresponsible behaviour such as polluting, treating workers unfairly, not paying their fair share of taxes and wiping out acres of fertile land. 
The finance industry - which looks after all our cash, savings and investments - can ensure their money is used to help solve or avoid creating these problems by investing in sustainable and responsible projects and companies.
Thankfully the finance industry is stepping up! But not everyone. So its up to us to make sure we are making 'good' money choices when it comes to our finances.
Look at our Take Action page to find out how. 
Where our money goes impacts our quality of life and will impact that of our children and grandchildren. 'Money makes the world go round', so the saying goes. We want the world to go round the right way. So choose 'Good Money'.
Good Money:
Reflects your values
Enhances quality of life
Safeguards the environment
Protects future generations
Generates wealth
Find out how good money could make a difference by clicking on the issues below to discover great websites, guides and articles that explain more. Then look at some case studies to see good money in action!
If you have any interesting articles or case studies to share please do get in touch. We'd love to see them. 
---
---
---
---
---
---
---
Good Money Week 2017 Sponsors: